Nestled in a pine woodland cul de sac this modern home meticulously renovated by architect Ben Trogdon suffered from a landscape with lack of definition and lack of imagination.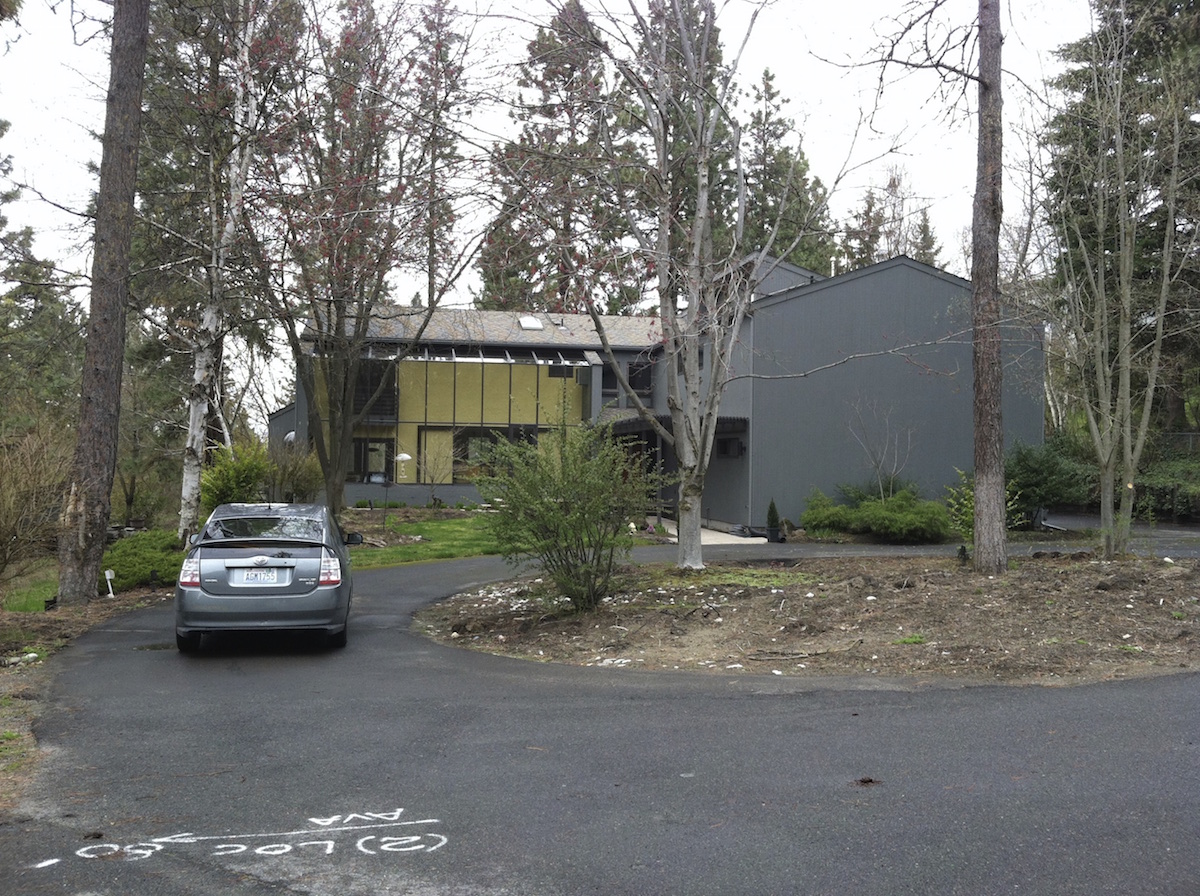 Unlike many connosieurs of modern style who opt for a minimalist, highly controlled landscape, these owners wished to create a naturalistic garden that would both soften and complement the strong forms of the architecture. Large, moss-freckled granite boulders were used to give backbone to an understory carpet of ground cover and perennials and to provide weight to counter the large volumes of the house. A sculptural Weeping Alaskan cedar is silhouetted against the presenting garage canvas while espaliered Atlas cedars drape the walkway walls. Mounded earth subtly shelters and delineates the private entry spaces.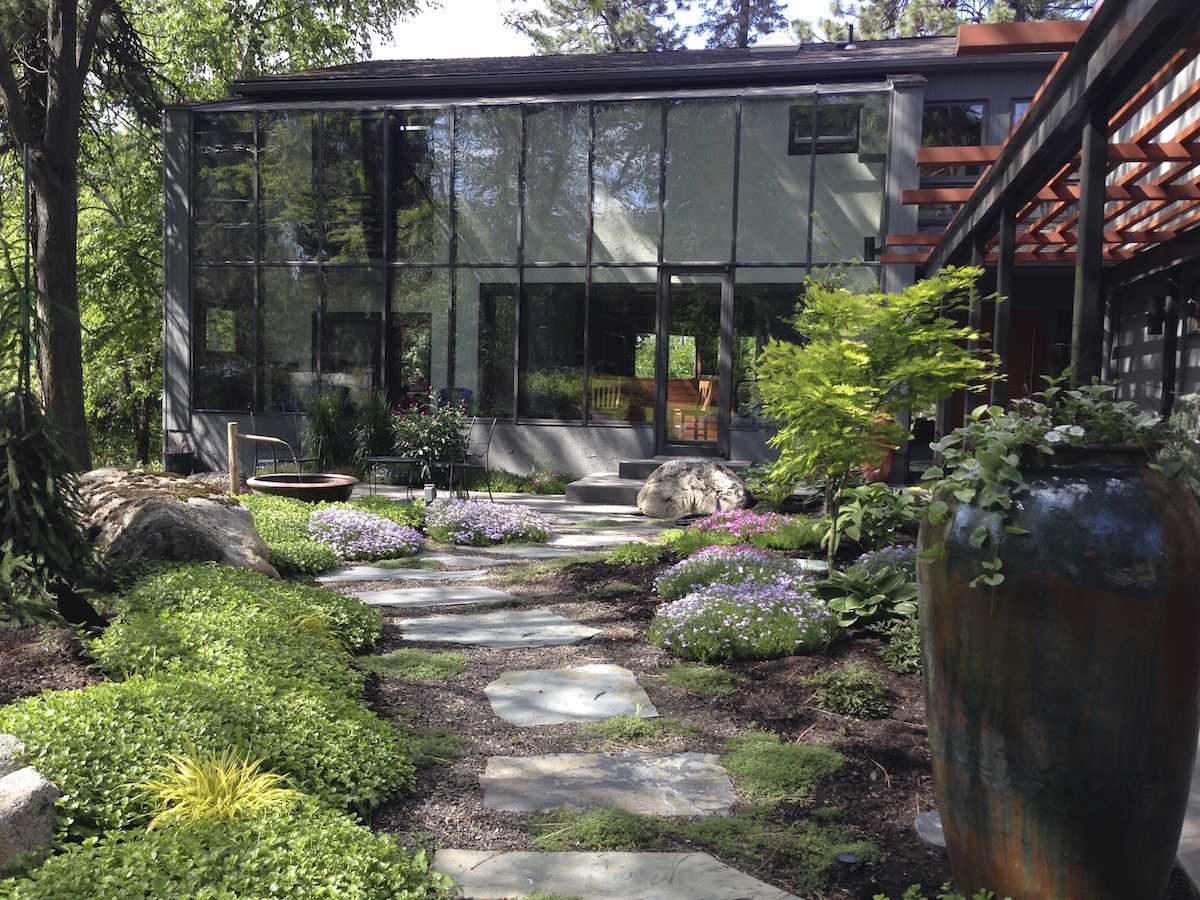 Transforming the perfunctory front lawn into a forest floor of shade loving perennials was the beginning of the garden re-visioning. A meandering flagstone path flows away from Ben's architectural entry arbor tempting visitors into the serene spaces at the foot of a two story glass atrium. Massed plantings with subtle foliage tones and textures add to the calm of this asian inspired landscape while large ceramic containers quietly populate the garden.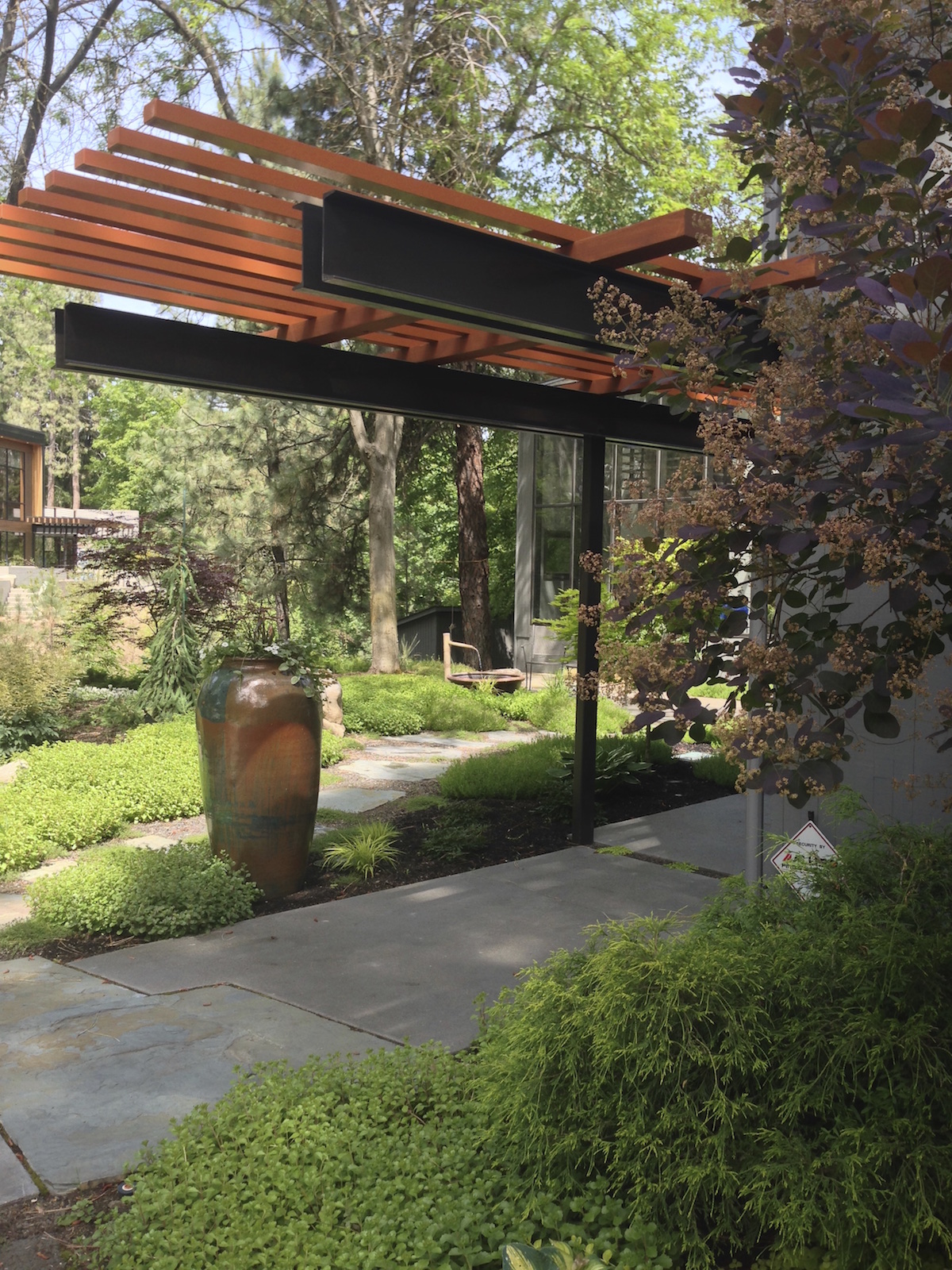 This modern residence is now one with a landscape that invites, delights and envelopes providing owners and visitors a protected, focused arrival experience.