Objective: To complete the transformation of a 100 year old homestead nestled in the rolling Palouse hills and realize the owners' dreams of a home sanctuary.
Challenges: Creating era appropriate gardens to surround the renovated farmhouse, maintaining vehicular access for large farm equipment, and transitioning gracefully to the surrounding hillsides of wheat. It was essential to capture the shade from existing birch and spruce trees, survivors from early days in the history of the farm.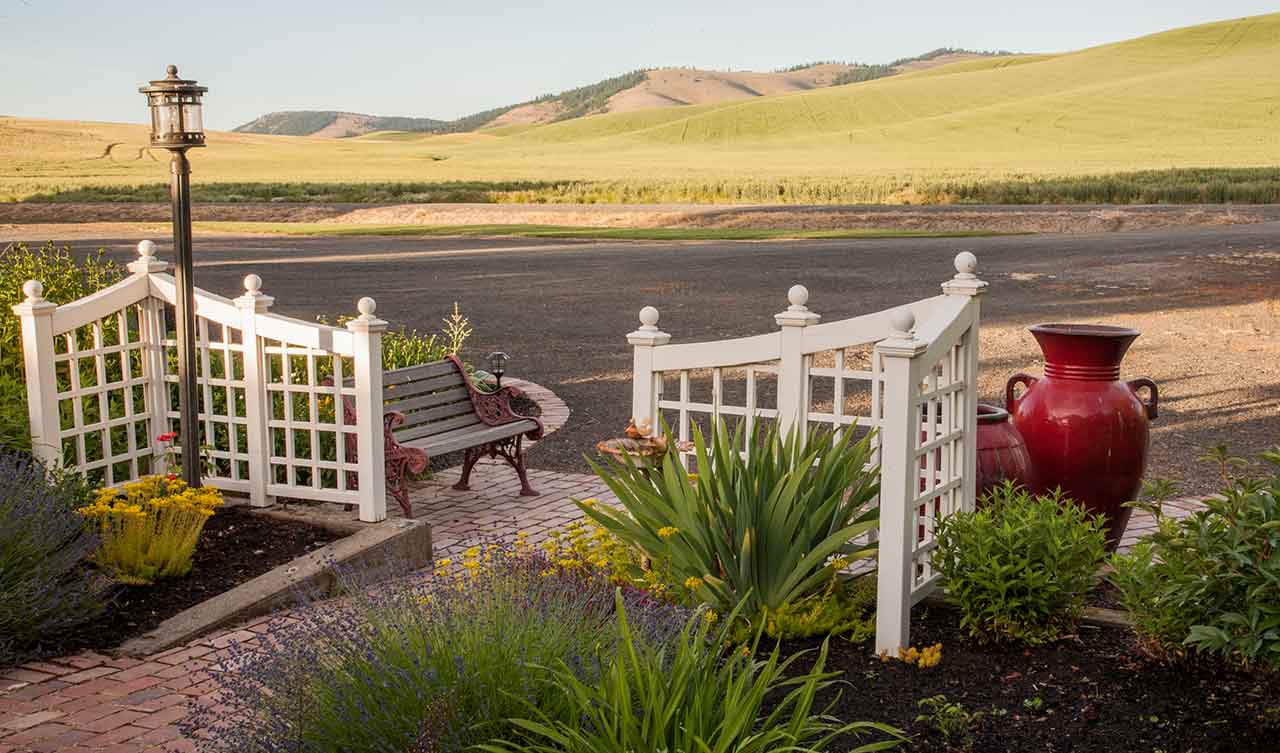 An active wheat farm, a 100 year old farmhouse, and a third generation Palouse couple with indefatigable creative drive is the setting for this oasis in the surreal landscape of endless fields. Deep perennial beds were designed to provide a buffer and an extravagant welcome from the dusty gravel drive and add old fashioned charm with iris and peonies, roses and lupine. The brick path to the front door extends past white trellis posts to welcome and guide visitors.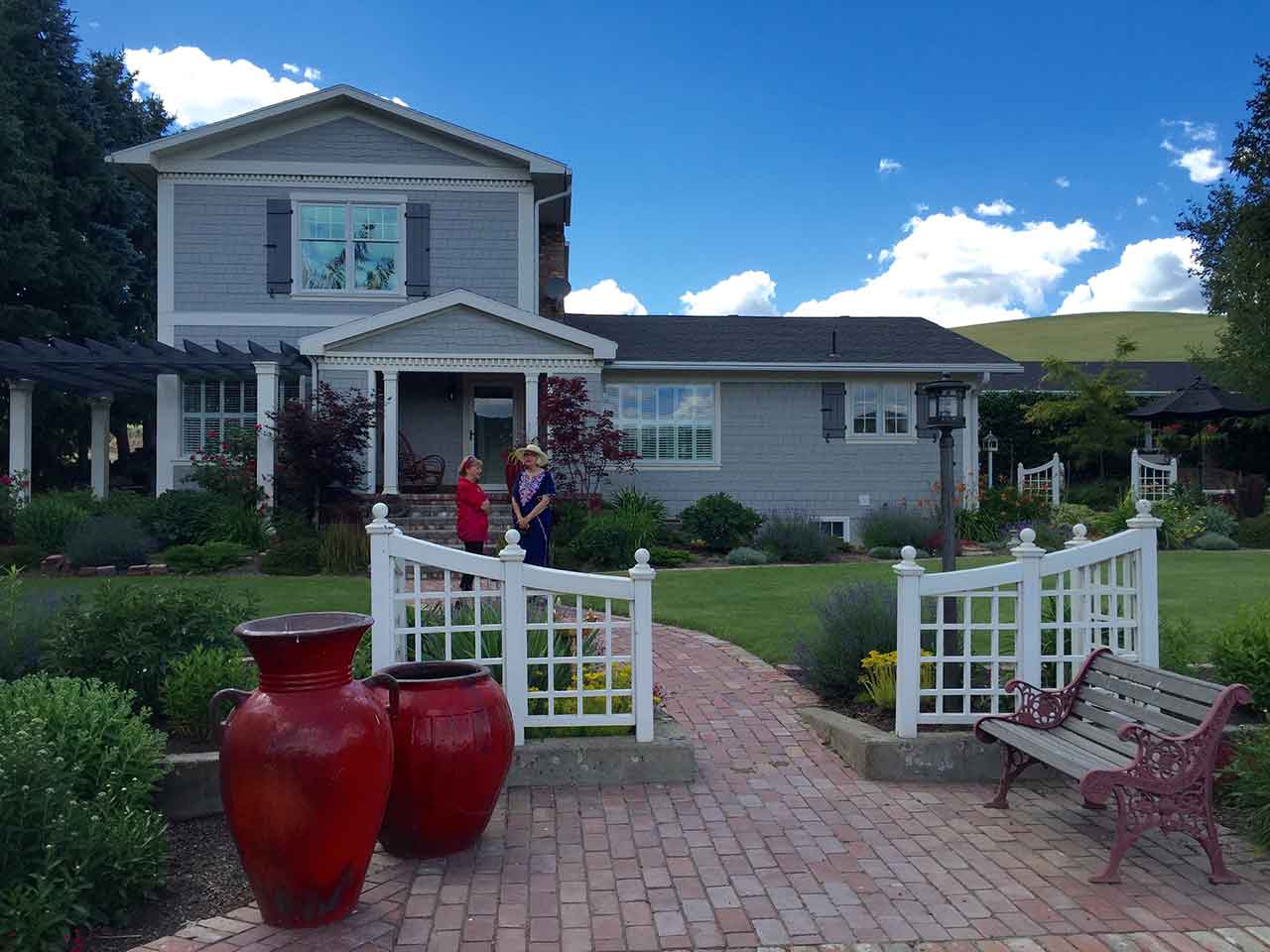 A lawn sweeps around the front of the house to sheltered brick patio with a large urn water feature amidst blooming perennial beds and the owner's collection of antique garden chairs, watering cans, lanterns and bird feeders.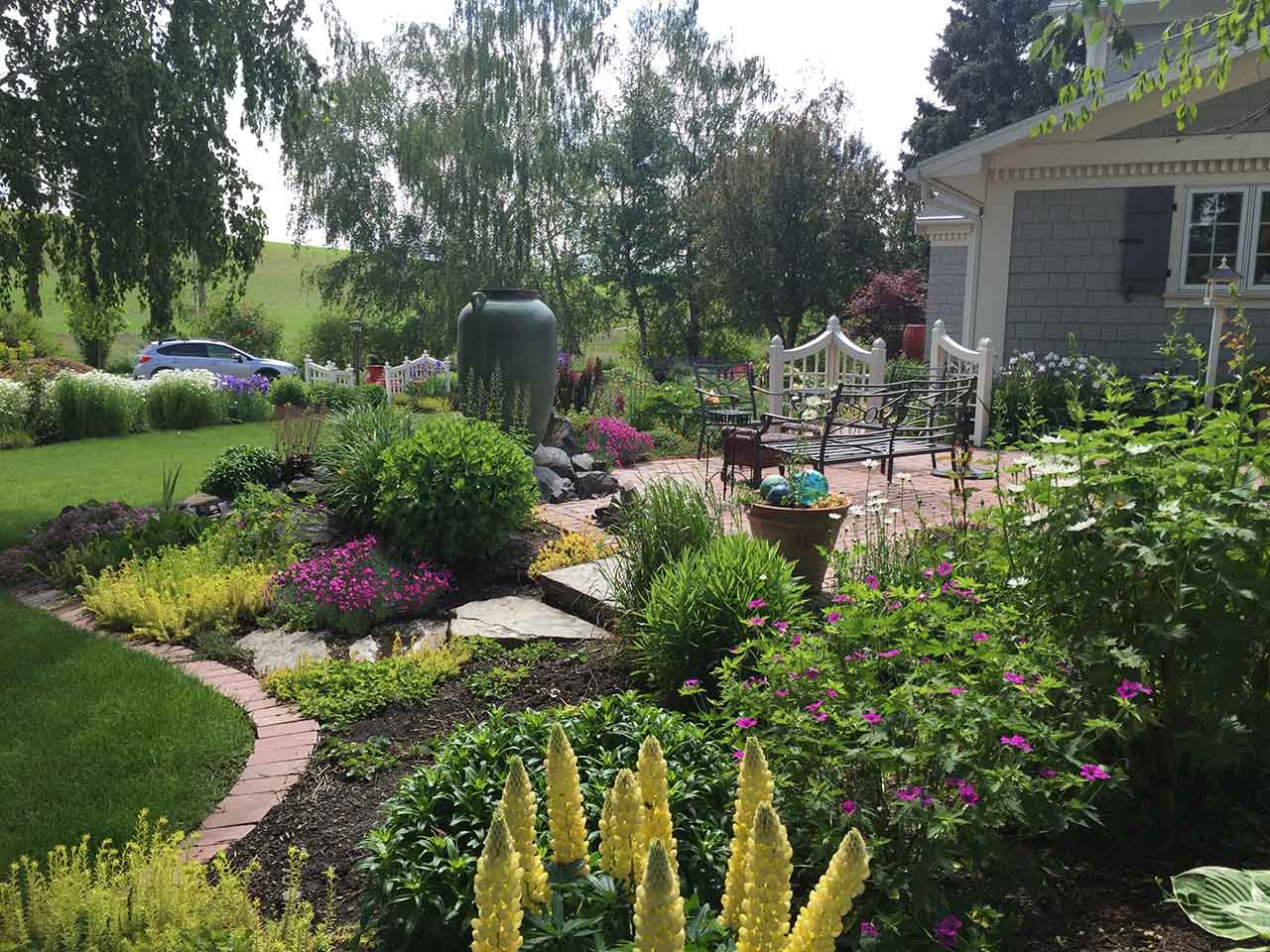 Beyond the sunny patio the lawn wraps around an ancient birch tree where weary garden guests shelter from the summer heat.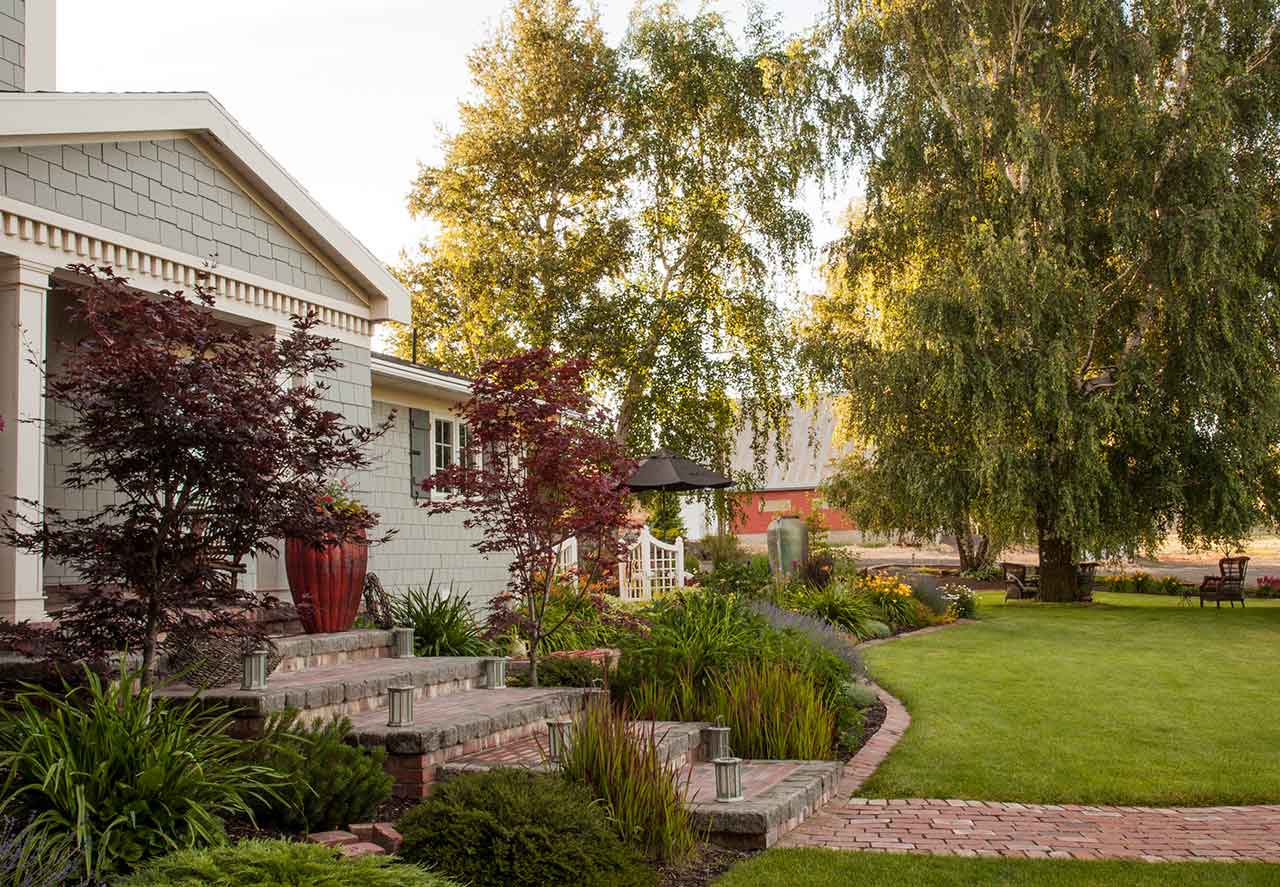 The owners keep it real highlighting the old pump house in the garden, preserving a stump from one of the original locust trees, providing personal touches of pottery and art and offering fine country hospitality.