Objective: To create a welcoming walk to balance and beautify house.
Challenges: To redesign an awkward combination of steps and sloped concrete bridging the grade change from street to front door. To balance the top heavy architecture with landscape.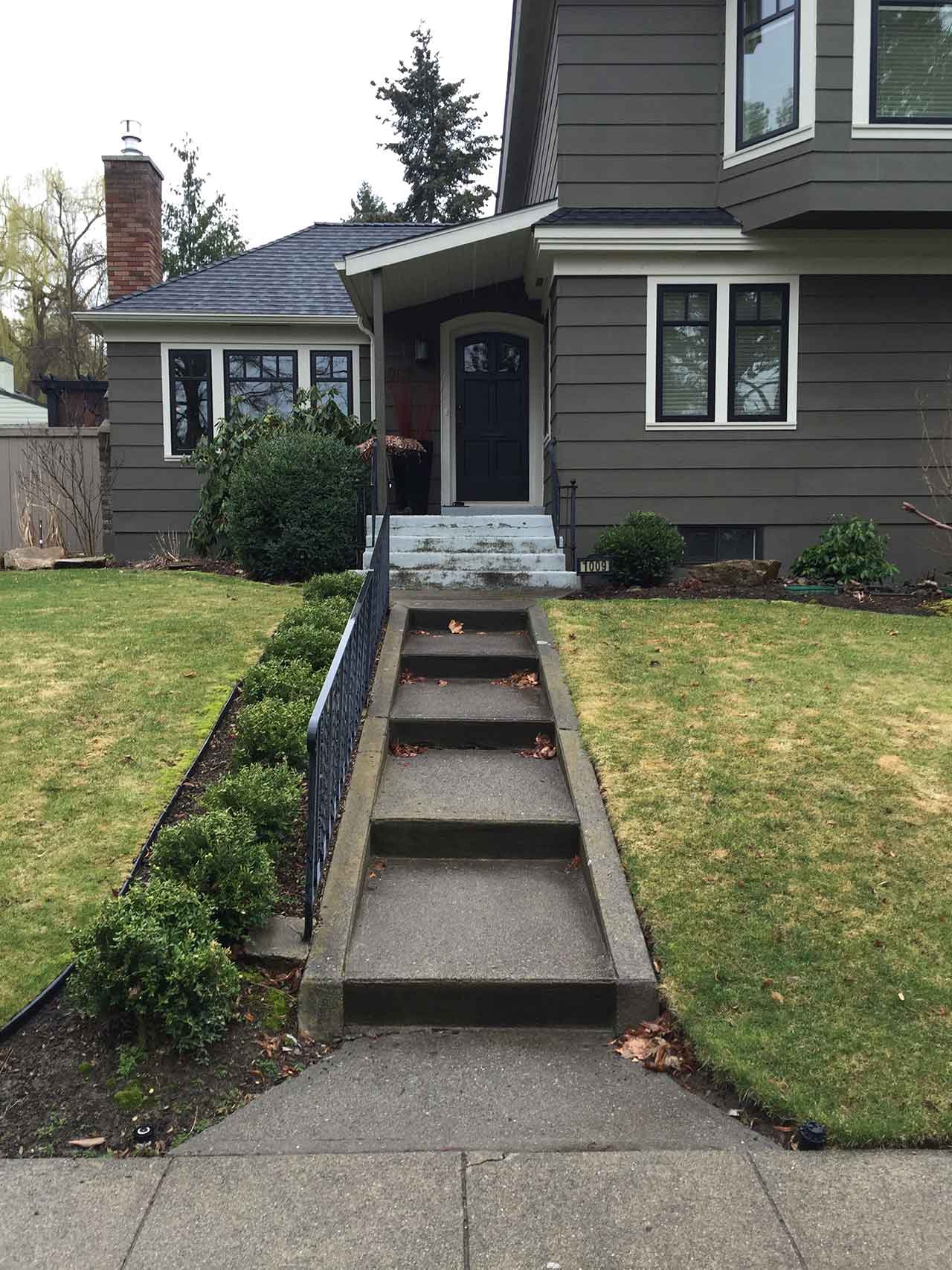 This beautifully remodeled South Hill home was ill served by an entry walk with a hodge podge of sloping, peeling, narrow stairs. A new design with two flights of safely proportioned stairs and a leveled terrace between, improved the safety and beauty of the entry experience. A wider path, capped wing walls, new landscape beds and access to lawn contribute to a major improvement of this lovely home.