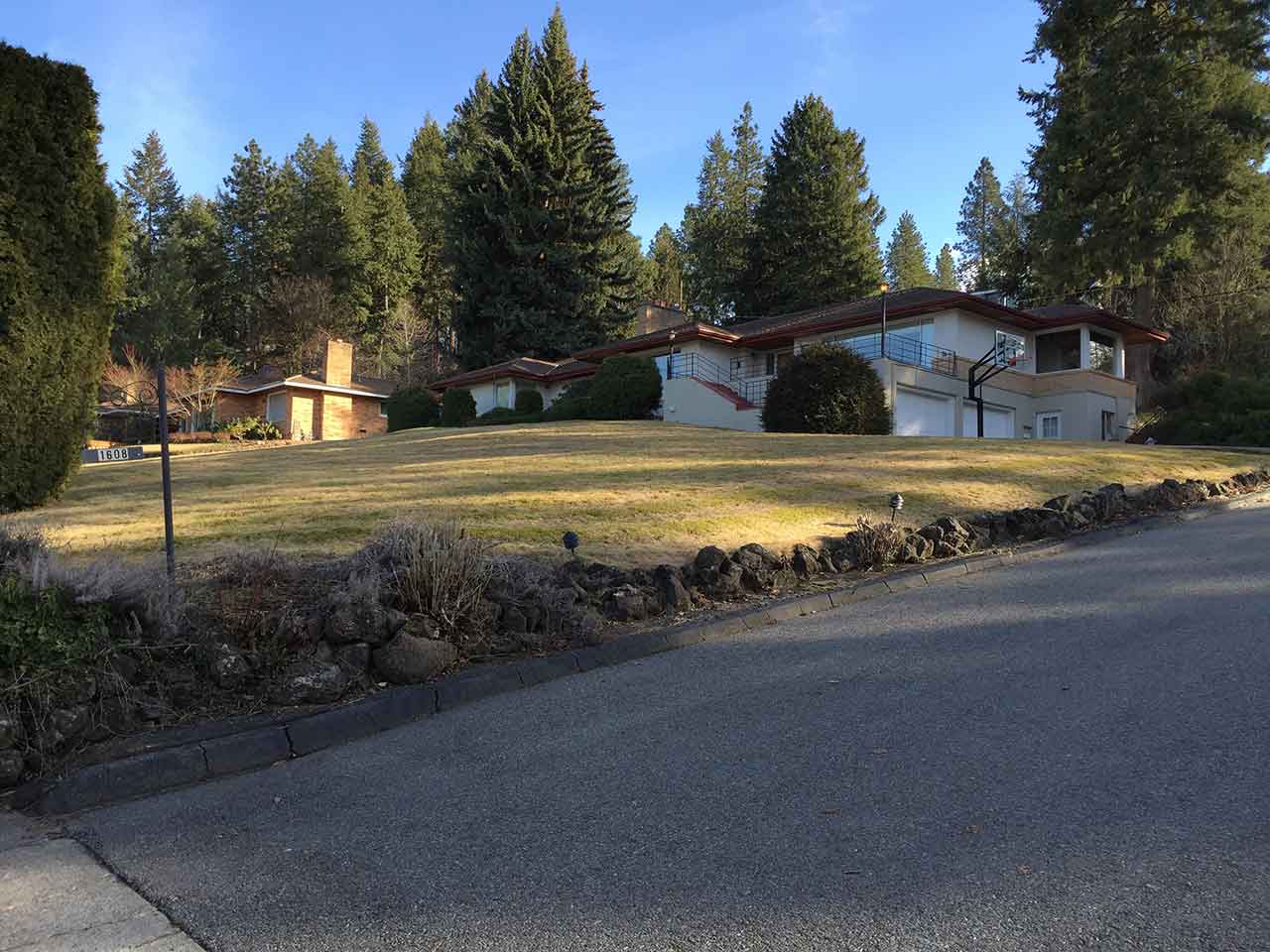 Objective: To create a usable and inviting landscape to complement an elegant, Spanish-style home.
Challenges: Large north facing lot is sloped top to bottom with a narrow terrace for the house making the landscape unapproachable and difficult to maintain.
Beautiful home with vintage custom details inside and out, large plate glass windows and sweeping views of Spokane sits on a quiet, residential street in a prime South Hill neighborhood. The large ranch home is matched in size with a huge lot sloping from a forested hillside above the house to a turf covered slope spreading down to the street. It was a formidable lawn to mow with no appealing or level usable area. Behind the house was a narrow patio bordered by a retaining wall too tight for gracious entertaining.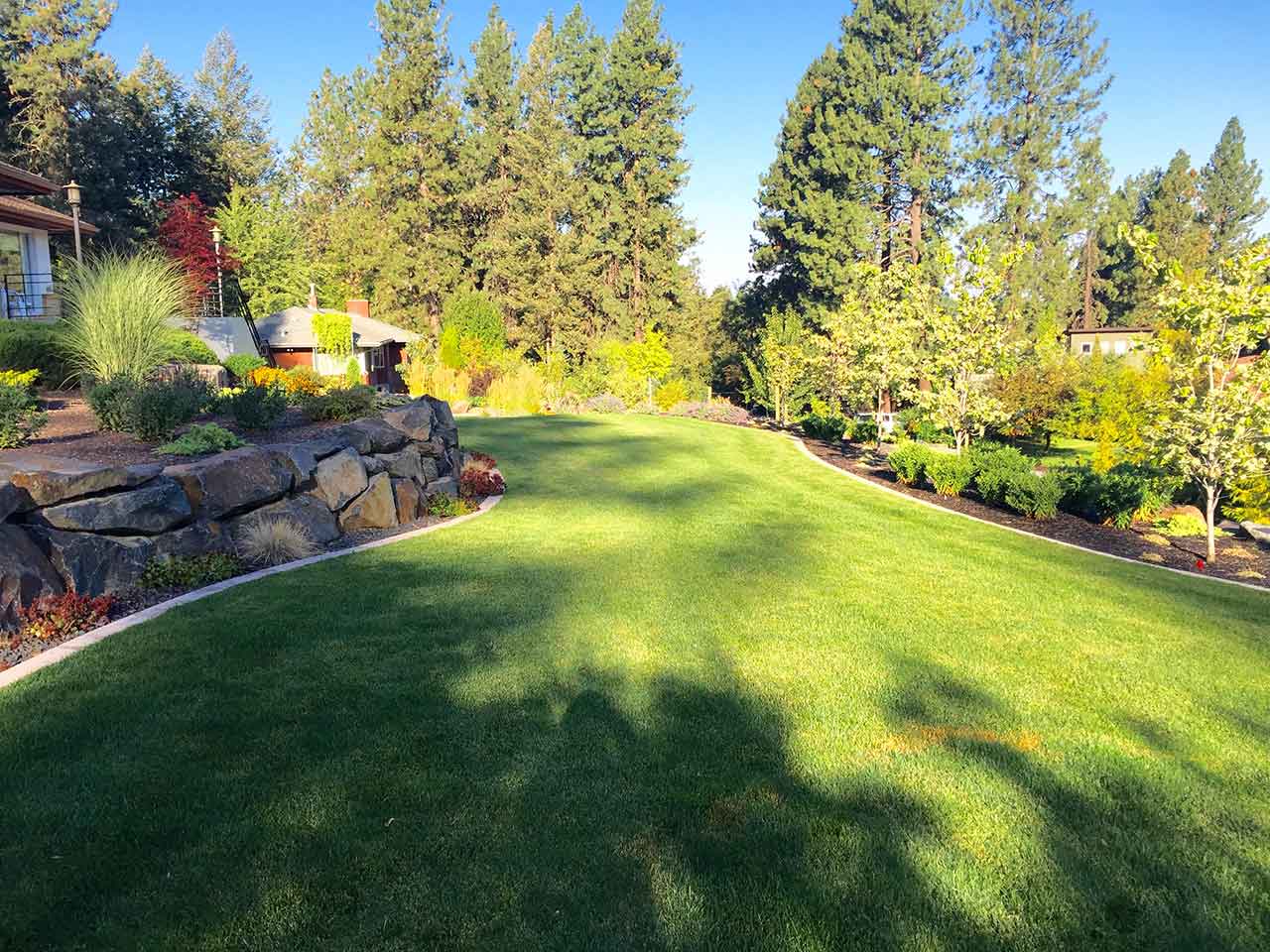 Extensive grading and skillful boulder terracing created multiple levels for garden and entertaining, including a comfortable lawn surrounded with flowering trees and perennials creating privacy and beauty from which to enjoy the front yard. Guests now transition from the driveway parking to paver paths and patio that lead to the front door and to the new lawn terrace.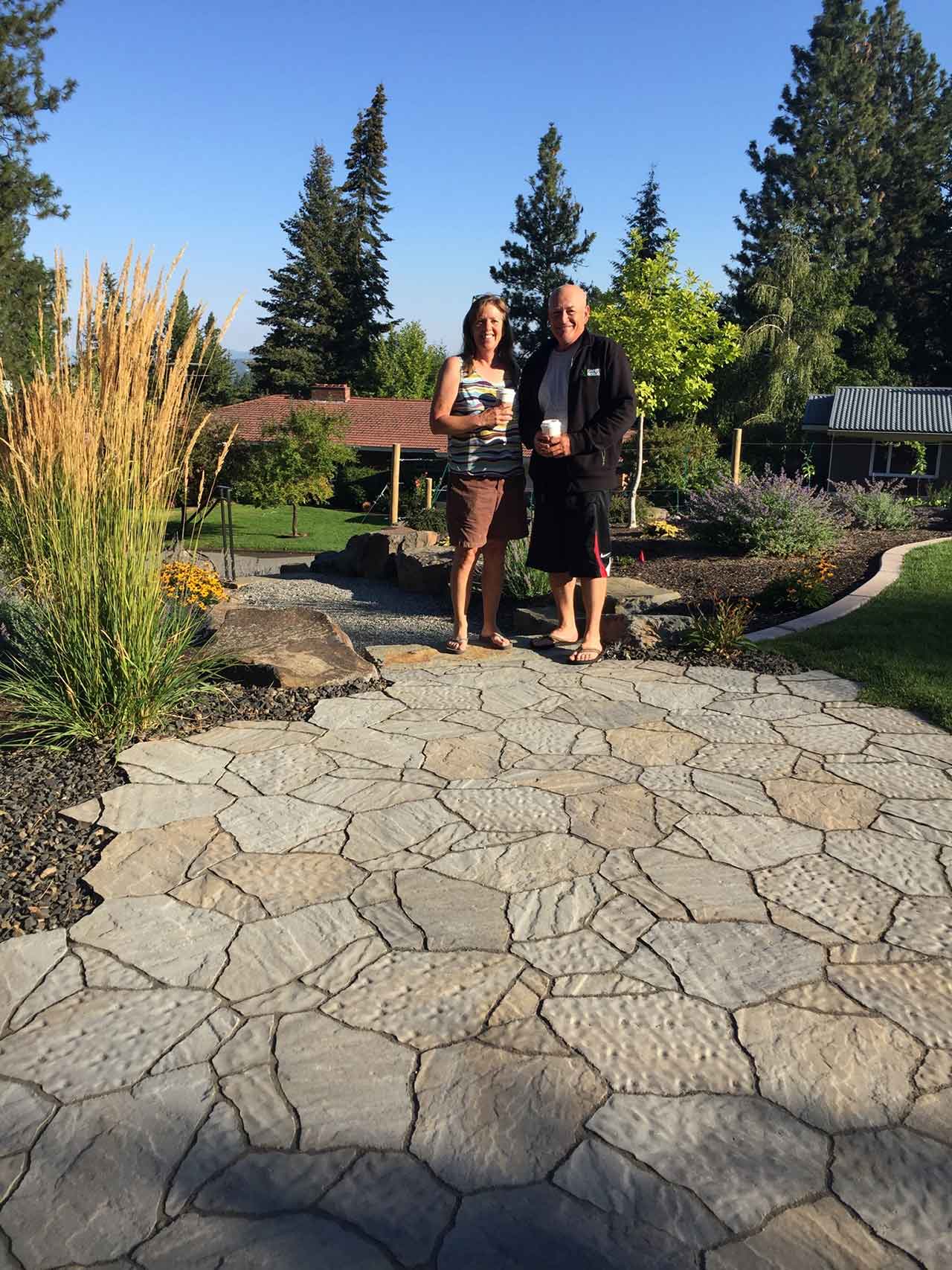 Layered plantings of Western Red Cedar and Hornbeam trees planted on lower terraces selectively screen the street. A small vineyard graces the sunniest terraces inviting guests to a welcoming and working garden!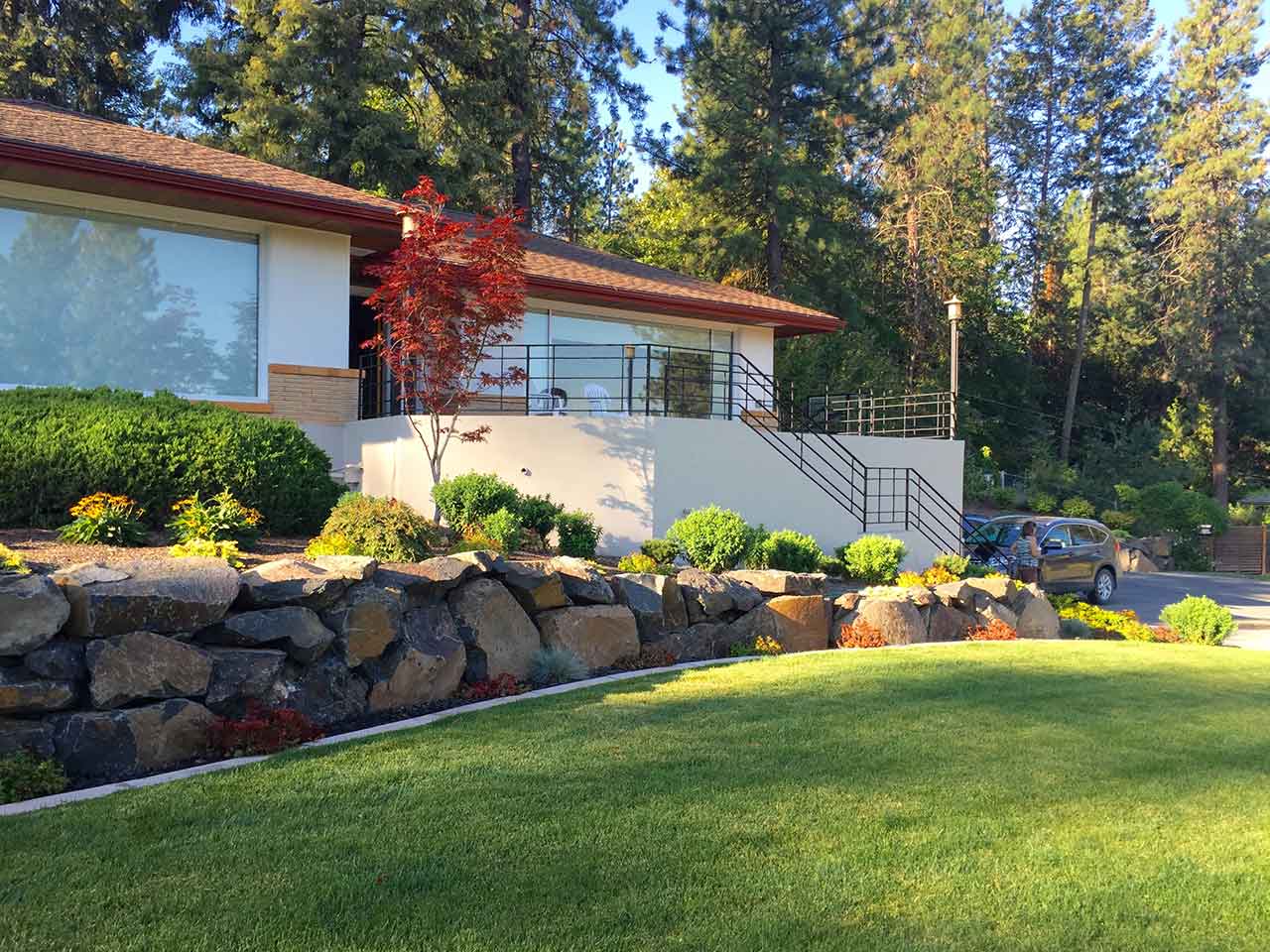 The patio terrace behind the house was extended into the hillside with additional retaining boulders. The wall along the patio was built to match the stucco siding of the house. It includes a built-in shade arbor for outdoor cooking and a custom, wood-burning fireplace that is the focal point of the new entertaining suite. Improved access to the upper patios and colorful slope perennials further enhance the backyard with functionality and beauty.