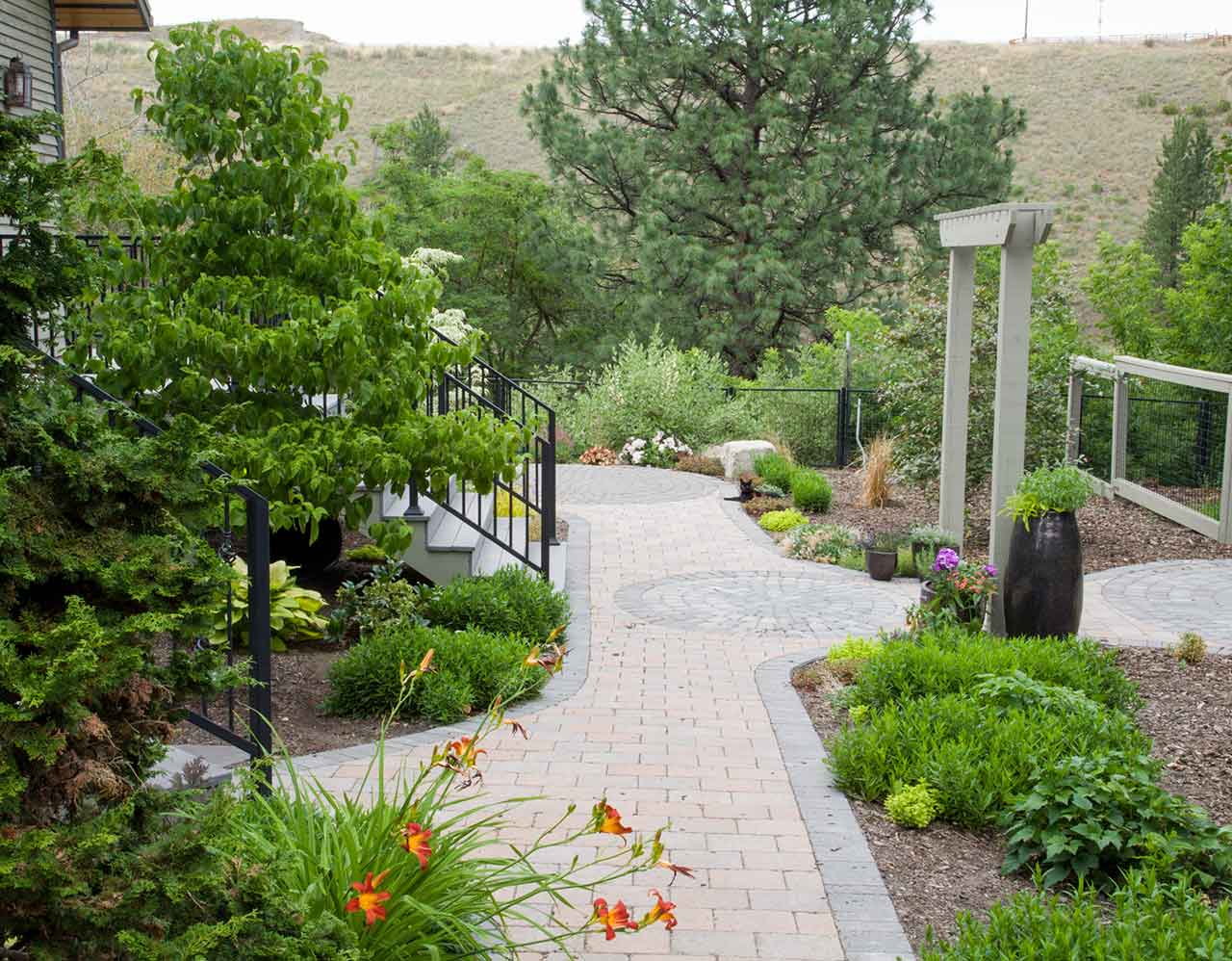 Objective: To revitalize and connect a terraced landscape overlooking the Spokane River.
Challenges: Blending with native river vegetation, minimizing erosion and providing a safe and friendly space for young children, dogs and entertaining.
Grandfathered into a rare, riverside property, this home and garden sits on a terrace downriver from Spokane's city center. Box Elder and Locust trees lightly screen the rushing river and a long view of downtown bridges and buildings can be seen from vantage points in the garden.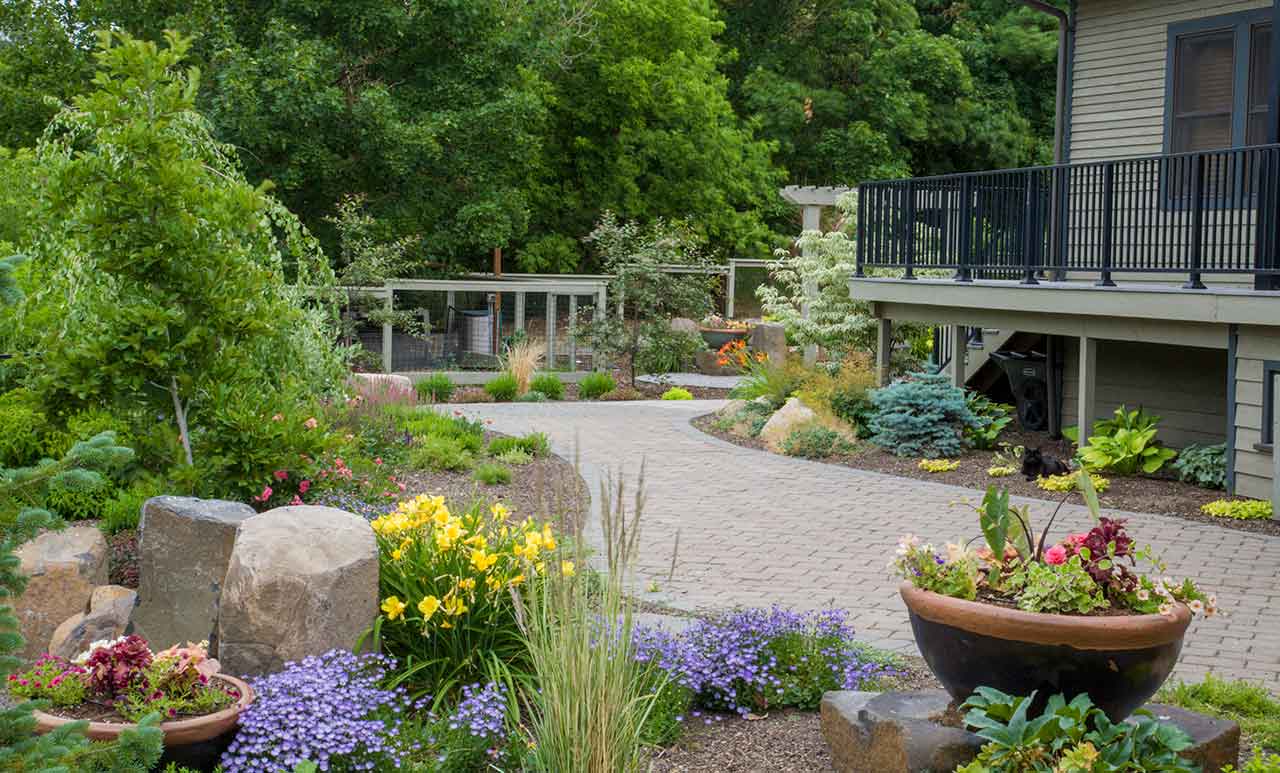 A river-like paver patio uniting the garden flows through the landscape and intersects and terminates in circle pattern 'eddies'. From the street, the paver paths connect a fenced, raised bed garden, east entries to the house and wraps around to the main entertaining patio and a roof garden with spectacular river views. Low ground cover, dwarf shrubs and perennials create a lush, colorful foreground for the views and create a spacious and low maintenance landscape.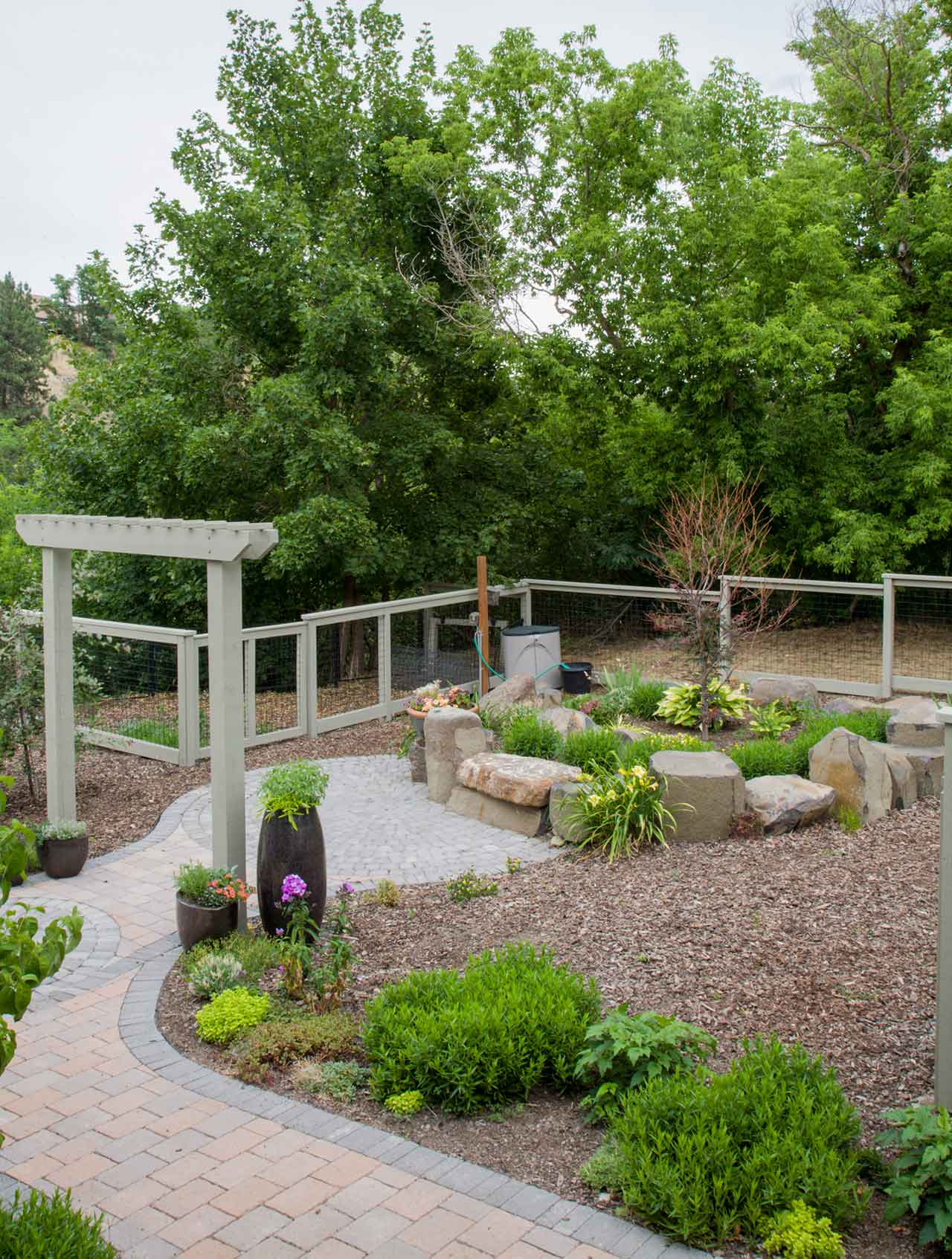 A raised boulder planter and a sunken gravel garden with gabion and ipe wood bench add interest to the garden and interrupt dog play. A low profile black wire fence keeps toddlers safely secure and protects the steep slopes from erosion.